Spreading the Word and Merry Christmas!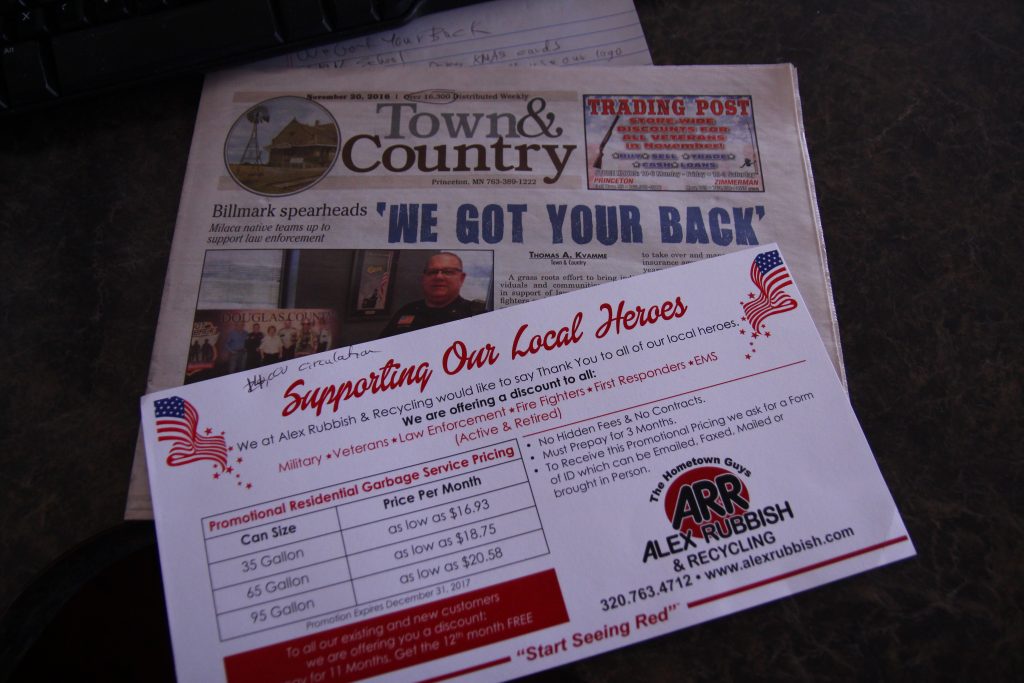 Our "We Got Your Back" organization continues to get the word out with the help of so many good people.
A local Alexandria business, Alex Rubbish & Recycling, recently mailed a large postcard with one entire side devoted to "We Got Your Back". The card went out to 14,000 businesses and homes. Thank you Alex Rubbish & Recycling!
The Town & Country newspaper in Princeton, MN did a front page story on our organization as well. Read the story here: Milaca native teams up to support law enforcement. As the article states, we are working hard to stand in support of those who put their lives on the line in defense of all of us. Our hope is to bring the community together to let officers know that "we got your back"!
We'd also like to wish everyone a very Merry Christmas. Especially those who work so hard to keep us safe. Remember, we got your back!