Donate Any Amount
Donate here via "WeGotYourBack" and we'll make sure it goes to the family.
If you prefer, your donation may be a written check mailed to We Got Your Back, PO Box 844, Alexandria, MN 56308 (write checks to We Got Your Back). We'll mail you a receipt for your check.
Our Vision Statement
It is the vision of our local community leadership to spread the news about the important role our first responder professionals play in our community and communities throughout the USA. The "WE GOT YOUR BACK" campaign, will not only bring awareness, but will teach respect of our first responder officials to our children for generations to come. The mission statement of the "WE GOT YOUR BACK CAMPAIGN" includes:
We believe:
1) The work done by our first responder officials is a vital part of the safety and security of our local Communities, State, and Nation.
2) First responder personal, both men and women, are under constant scrutiny, at the same time, placing their lives on the line each and every day.
3) First responder have families that fear the loss of their loved ones daily.
4) The respect for first responder starts in the home and not on the streets.
5) We the members of our community supporting the "We got your back" campaign, stand behind our first responder personal, and will honor respect, teach, and support our men and women of these courageous professions, as much as humanly possible.
A Prayer
Dear Lord we give you praise and thanks for the men and women serving on the front lines in our community, … EMTs, Paramedics, Firefighters, all branches of Law Enforcement, Dispatch and Jailers. You have given each of them a special heart to serve others, please protect them from all harm.
We pray for peace, protection and strength in all of their relationships, including their homes, families, co-workers and members of the community; for their emotional, mental, and physical well-being, as well as attitudes of hope and encouragement.
We pray that they would have compassion for the people they serve, that they would exhibit integrity, honesty and dedication, in every situation, weather private or public. We ask you to help them make choices in spontaneous situations that are filled with wisdom that will bring forth the greatest good.
And finally Lord we pray that you would shape our hearts, the people whom they are committing to serve and protect; that we would treat their positions with honor, respect and gratitude. That we would appreciate the commitment and personal risk they bear in order to make our community, safe, where we can enjoy our personal freedoms and where we know that they have our backs.
We are here to support our law enforcement officials, firemen, and emergency medical personnel. Help us spread the word to bring awareness and teach respect for officials in uniform who keep us safe every day.
Through education, sharing information, and bringing people together to help and support those who keep our communities safe. We invite you to join us in any way you can. Volunteer, donate, or help spread the word.
We invite you to join us in support of the Minnesota Law Enforcement Memorial Association
West Bend Mutual supports We Got Your Back with a Spirit of the Silver Lining Grant of $10,000!
At the Shield 616 Presentation in Alexandria many officers were presented with life saving armor. BUT, we still have more than 20 local officers who are still without. You can sponsor an officer. We depend on you for Donations!
Healing old wounds
A German Shepherd named Lilly
(With the help of the WeGotYourBack organization)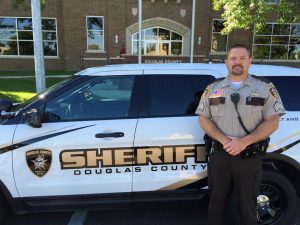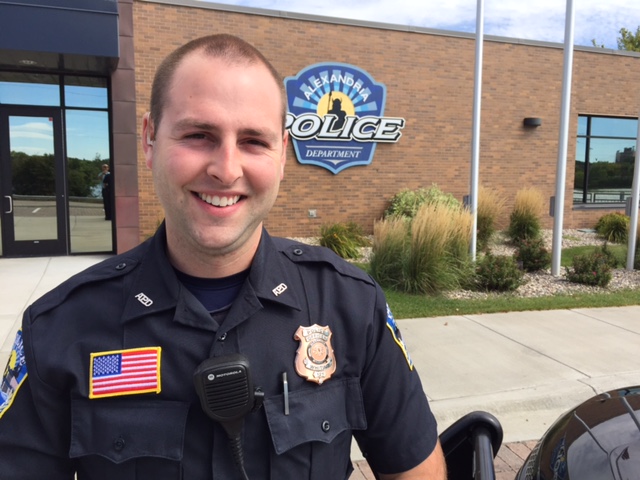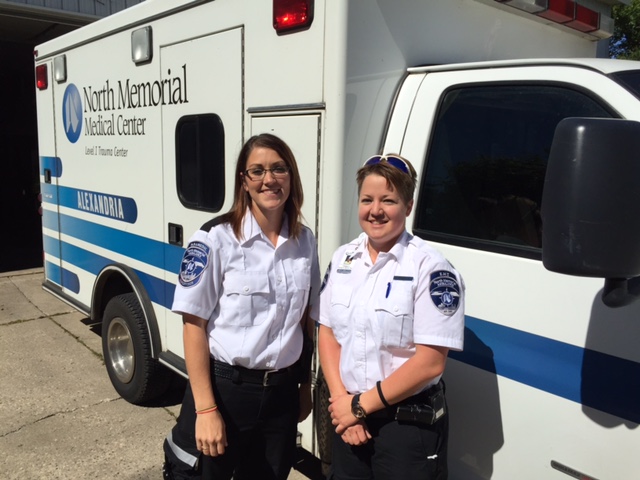 On Sept 11, 2001 in NYC
Firefighter Burke was on the 27th floor of a burning building. His mission was to evacuate everyone he could find.
He came upon another firefighter with two office workers. One, Ed Beyea, was a big man in a wheelchair. A paraplegic. The other was his close friend and co-worker, Abe Zelmanowitz, who refused to leave without his friend.
The elevators weren't working and Beyea could not use the stairs.
Firefighter Burke ordered the other firefighter to go downstairs. A few minutes later he ordered another group of firefighters to do the same.
With very little time left, Burke made a selfless and brave decision.
He stayed with Beyea and Zelmanowitz, until the building collapsed.
This of course is one of the many heroic stories of 9/11.
It's an example of the amazing bravery and goodness of all those in uniform who serve us, who are willing to risk their lives, and sometimes, like in this example, sacrifice their own lives.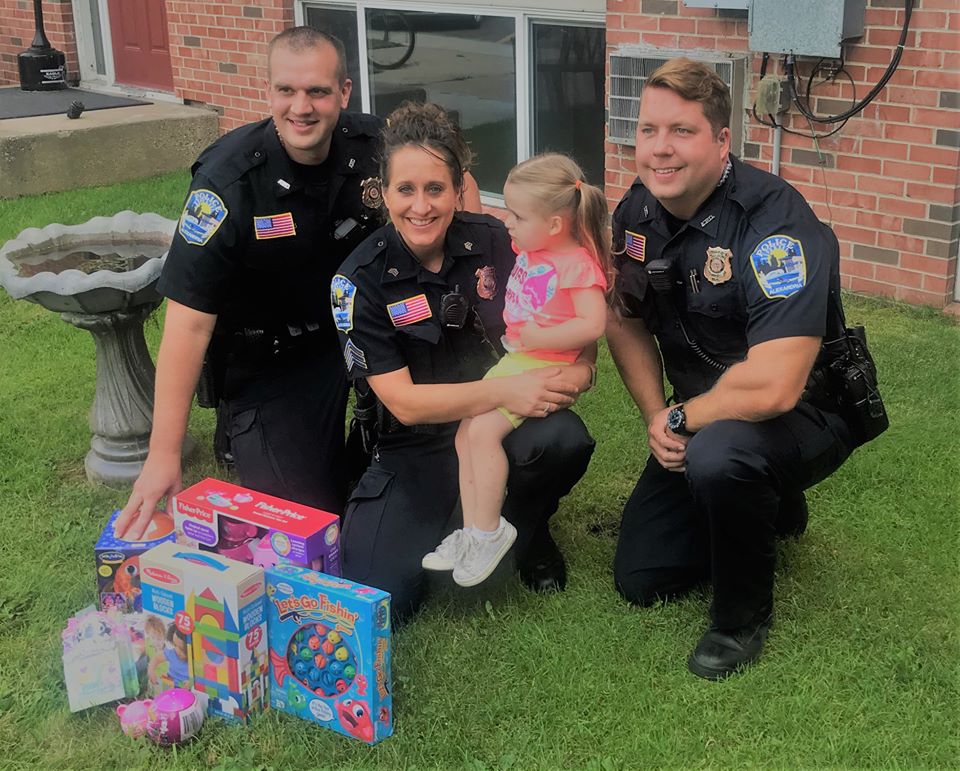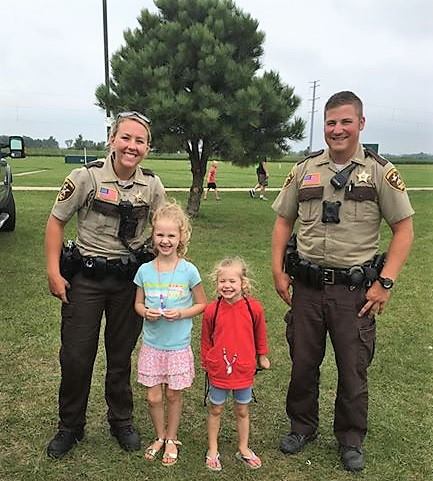 We depend on you for Donations