What We Do
We are here to support our law enforcement officials, firemen, and emergency medical personnel. Help us spread the word to bring awareness and teach respect for officials in uniform who keep us safe every day.
Through education, sharing information, and bringing people together to help and support those who keep our communities safe. We invite you to join us in any way you can. Volunteer, donate, or help spread the word.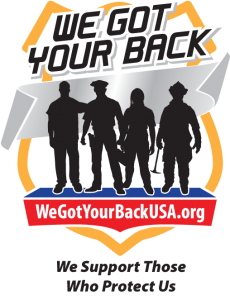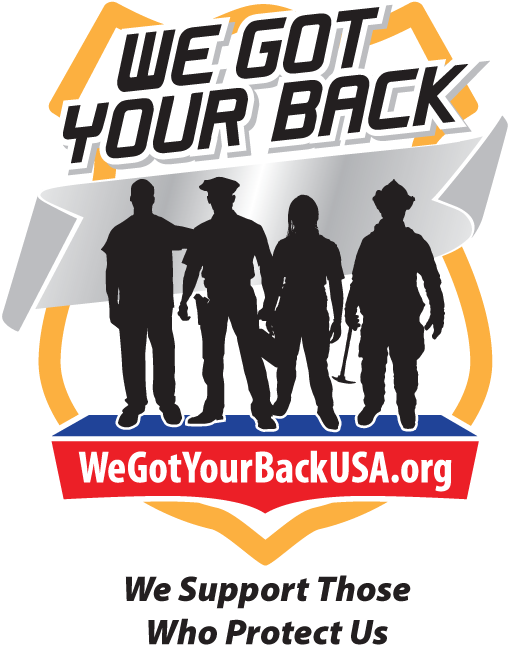 Why Donate?
First, it is important to know the committee who made up and created "We Got Your Back, USA' is 1OO% volunteer. Web designer, Graphic Artists, Business Executives, Media, and Clergy have all given of their time and talents to proudly create "We Got Your Back, USA".
It is the goal of this committee that 1OO% of all funding raised goes toward marketing and advertising to implement awareness and show our support to all members of law enforcement, firemen and women, EMTs, and others that keep us safe each and every day.
It is our goal this campaign will not just stay in the confines of Douglas Coutrty, but will be used throughout Minnesota, and even the nation, if we are called upon to share our marketing efforts to other communities.
The Douglas County chapter of "We Have Your Back, USA" is in need of funds to place billboards in our communities as well as on Interstate | 94.
We will continue to bring awareness through all forms of media as long as our community continues to support this meaningful campaign.
lt is our goal to raise $30,000 for the next 12 months, with the vast majority of the dollars raised going toward billboards.
Also available are yard signs with the new branded "We Got Your Back" logo, as well as apparel and banners. It is our intention to list our cost on each of the items for sale, so each of you ordering a sign, cap, shirt or other apparel item may consider an additional donation to our campaign as well.
Let's proudly support those that protect us.
Thank you,
WE GOT YOUR BACK, USA.ORG
More Donation Information here